Staff by Name
Adnan, Saima
Staff
2022-23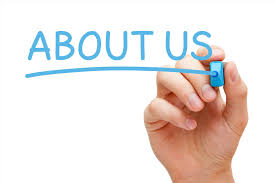 ---
adnans@dupeoria.org
3096919089
---
It is Mrs. Saima Adnan's belief that the Quran and Sunnah lay extreme importance on knowledge – both acquiring it and then passing it on. She believes our children have natural curiosity and teachers are facilitators. It is a teacher's responsibility to guide them, and help them achieve their full potential.

Mrs. Adnan joined Daarul Uloom in 2014 as a 3rd Grade teacher. She is excited to work with the 3rd graders again this year. 2022-23 school year marks her 9th year with Daarul Uloom.

Mrs. Adnan received a Bachelor of Commerce degree from Karachi University, Pakistan. After coming to USA, she observed the professionalism and passion of the educators. So when she decided to return to school after her children were a little older, she decided to pursue the field of education. She graduated with honors in Spring 2014 with Associates in Science (Elementary Education) from Illinois Central College. As a student teacher, she worked in several schools in the area including Ridgeview Elementary School in Dunlap School District 323 and Quest Academy in Peoria School District 150. She also had the opportunity to observe a 2nd grade teacher at Peoria Academy for a complete semester. In 2015, she along with a few other DU teachers attended a week-long teachers' conference in Nevada. That same year, she attended another workshop on reading in East Peoria. She also attended an educators' conference organized by ISNA in 2016. Mrs. Adnan lays a lot of importance on professional development. She regularly attends many webinars/workshops/conferences/seminars organized by other experts in education, and brings what she learns to her class in order to enhance students' learning experience. In the past, Mrs. Adnan was an administrator for Islamic Foundation of Peoria Sunday School from 2009-2014. She has been a part of Peoria's Muslim community for the last 18 years. She is married and has two children. In her free time, she enjoys reading. She also loves traveling and camping. She camps with her family and friends, and with her daughter's Girl Scouts' troop.


Al-Qudah, Khawla
Staff
2022-23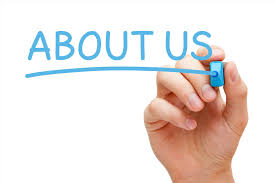 ---
alqudahk@dupeoria.org
3096919089
---
Mrs. Alqudah has done her Ijaza in Quran 2018 from Chicago and she holds a bachelor's degree in Islamic Studies from Zarka Private University. She has also completed all coursework for a Masters in Islamic Studies from American Open University 2004. She has been active in our community since 2002 by establishing the Sunday school at ICP as a teacher then starting Hafs Center 2006 as a principal then working at DUQA 2011 as a full time teacher. She has 17+ years of education experience for younger and older ages and attended several conferences in Chicago on education and Islamic Studies. Mrs. Alqudah has also done multiple trainings at DU and one of them at the Harvard Graduate School of Education on the opportunity of Bilingualism in 2019.

Mrs. Alqudah is a Daarul Uloom Arabic and Quran teacher for the 2022-2023 school year. She joined Daarul Uloom in 2003 as a Quran/Arabic and Islamic Studies teacher and she is currently a full time teacher at Daarul Uloom Quran Academy. She is a part of the Advisory board at Hafs Qu ran Memorization Center and working on her Reading Ijaza in Quran third level.

Mrs. Alqudah is originally from Jordan and is married to Osama Alrefai, former Imam of Islamic Center of Peoria for 10 years. They have two wonderful daughters and two lovely sons, Alhmadu LiLLAH. They both believe knowledge, an Islamic environment, and faith is crucial to having a strong generation of Muslims who are proud of their dean and working positively in their society. One of her favorite things is helping students to love Arabic by engaging them in hands-on activities as well as implementing the book of Allah Subhana Wata Allah in their life. Mrs. Alqudah likes to read, enjoys cooking, and going on walks in the park.


Ansari, Hina
Staff
2022-23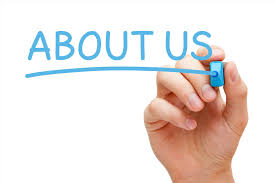 ---
ansarih@dupeoria.org
3096919089
---
Mrs.Hina Ansari: MS/HS Social Studies teacher Email: ansarih@dupeoria.org

Mrs Ansari is of Indian origin, born and raised in the capital of Saudi Arabia; Riyadh. For her educational background she has earned a bachelor's degree in Social Sciences with Psychology and Political Science as her major. Her strong interest in the field of psychology motivated her to achieve a Masters degree in Child psychology. She then got married to Faiz Khan and moved to the US.

Mrs. Ansari has been living in Peoria for the past 16 years and has 4 wonderful children. She has been a subject teacher at Daarul Uloom in the past but unfortunately had to quit her job due to family commitments. Her passion for teaching and building learning environments made her join our team once again last year as our Social Studies teacher. She is looking forward to this upcoming year with the in-person learning mode and is dedicated to educating her students in a safe, secure and welcoming environment.


Brik, Hassan
Teacher
2022-23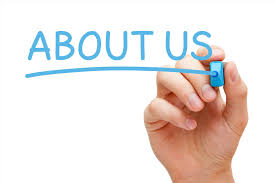 ---
brikh@dupeoria.org
3096919089
---
Mr. Hassan Brik is beginning his seventh year at Daarul Uloom as a Physical Education Teacher. Mr. Brik believes all of his students are special and possess a wide variety of talent and skills. It is his mission to expose the students to a wide variety of activities, as to encourage them to discover and enhance these skills. As a professional educator, Mr. Brik will present these activities in a positive and professional manner, as to maximize the self-esteem and the self-confidence of his students. As a result of physical education, his students will learn that physical fitness is crucial for maintaining a healthy lifestyle, not only now, but for the rest of their lives. Mr. Hassan has a great passion into soccer in which he specializes. Outside of DU, Mr. Brik had the opportunity to coach soccer in Morton Premier Soccer Club and ICC as goalkeeper coach . Mr. Brik is originally from Morocco and he has been in the United States for ten years now.

Mr. Brik is happily married and recently blessed with a beautiful daughter. He now has 2 daughters, one from his wife previous marriage.


Dada, Aqib
Teacher
2022-23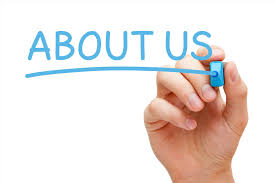 ---
dadaa@dupeoria.org
3096919089
---
Muhammad Aquib Dada teaches Arabic in High School and this is his second year with Daarul Uloom.

He is originally from Pakistan. He completed his MS in Structural Engineering from UIUC and has been working for Caterpillar since 2003.

He has been married since 2004 and has four children all studying in DU alhamdulillah.

On a personal note, inshallah he will be finishing his Quran memorization by the end of 2022. His key interests are in Arabic Lexicography, Etymology of words of Quran, Principles of Arabic rhetoric, and Thematic explanation of Quran.


Eltahir, Huda
Staff
2022-23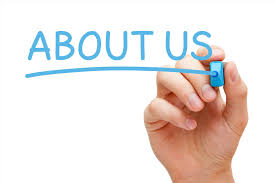 ---
eltahirh@dupeoria.org
3096919089
---
Mrs. Huda Eltahir has been a resident of Peoria since 2005. She is originally from Sudan and is married to Br. Tarig Ali. Allah has blessed her with three wonderful children.

Mrs. Eltahir has received a Bachelors Degree in the School of Organizational Management from Ahfad University for Women. After which she obtained her Post Graduate Diploma in Development Studies from the University of Khartoum. Along with, she worked hard to receive her Degree in Master of Science [Development Planning]. Mrs. Eltahir has also holds a Diploma in Islamic Studies from OumDurman [Islamic University]. She was then recruited by the Saudi Sudanese Bank after a rigorous entry exam and interview process.

Mrs. Eltahir has further spent eight years focusing on the recitation, understanding and memorization of the Holy Quran, especially the Tajweed aspect. She has received certification in all three levels of Tajweed. This has enabled her to join Daaarul Uloom Quran Academy in 2019 and become a valued staff member

She joined Daarul Uloom as Physical Education Teacher for middle school students in 2021 and will continue as such for the 2022-23 school year. Mrs. Eltahir believes that an Islamic environment, faith and health are very important to build well rounded future generations. Her background also includes classes in Physical Education which include several training sessions with professionals and college trainers' part of the military professional gyms

As part of the Physical Education Department at Daarul Uloom she will spend this year focusing on the overall benefits of exercise through warm up, stretch, cardio and group sports.


Fandel, Amber
Staff
2022-23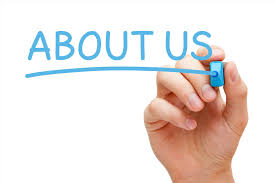 ---
fandela@dupeoria.org
3096919089
---
Mrs. Amber Fandel was born and raised in central Illinois and currently reside in Peoria. She graduated on December 2015 with a bachelors in elementary education with middle school endorsements in language arts, physical science, and social studies.

Mrs. Fandel is married to a wonderful man named Jeff on April 22, 2017. They had a little girl named Maylee in May of 2018 and a son named Ben in 2021. With that being said, her summers are spent with lots of mommy and kids time.

This is seventh year with Daarul Uloom. Before coming to DU, she taught pre-k at a daycare and was a substitute in various districts including District 150. She is very excited to begin this year. She hope to accomplish her goal of having a safe, but fun environment for my students.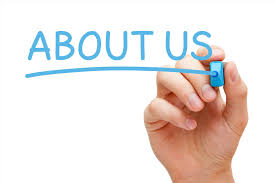 ---
duqa.principal@dupeoria.org
3096919089
---
Mrs. Saba Fatima is an active member of the Muslim community in Peoria for seventeen years and been in service to Daarul Uloom Islamic School for over thirteen years in various capacities': from heading the PTO, substitute teacher, Assistant Teacher to Kindergarten, teaching Islamic Studies from KG-High School and as the Middle and High school Girls P.E Coach. She is currently the Principal of Daarul Uloom Quran Academy, which is an after school Hifd' Program that has been heading for over seven years.

As the P.E Coach for the High school Girls, she will be focusing on the overall benefits of exercise through cardio, strength training, extended stretch and targeted sports. Instilling sportsmanship through group play and recovering from the stagnant virtual learning of last few years, are her ultimate goals for 2022-23.


Fatima, Mubeen
Staff
2022-23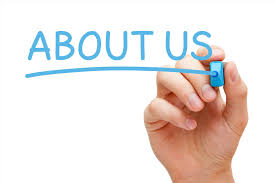 ---
fatimam@dupeoria.org
3096919089
---
Mrs. Mubeen Fatima is the Computer and Islamic Studies teacher at Daarul Uloom. She was born and raised in India. She moved to Peoria, Illinois after getting married in 2006 and has been a resident of Peoria for the last 16 years. She has three wonderful kids.

Mrs. Fatima earned a bachelor's degree in science from Osmania University, India. Currently she is a student of Islamic Online University and working towards earning a Certificate in Islamic Studies. This is Mrs. Fatima's 5th year in Daarul Uloom as a Computer and Islamic studies teacher. In her free time, Mrs. Fatima loves spending time with her family, watching Islamic and educational videos, and traveling.

She believes that it is very important for Muslims to have the knowledge of their Deen in order to be successful in this world and the Hereafter. Her aim is to build the strong foundation of Islam by encouraging the students to be God conscious, principled, well balanced, cooperative, and caring Muslims fully equipped to face the challenges of the 21st century and Insha'Allah be a successful one in the Hereafter.

Her goal for the Computer class is to introduce the student to educational uses of computers with proper etiquettes that will allow them to succeed not only in their other classes here at DU, but in future education and jobs as well.


Ghazawna, May
Staff
2022-23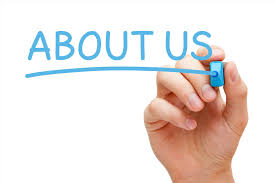 ---
ghazawnam@dupeoria.org
3096919089
---
May Zeid Ghazawna is from Palestine and was born in Kuwait and raised in Jordan. She has lived in the United States for the past 19 years. Education has always been an important component of her life; it's one of the main reasons why her parents brought her to America. They wanted to see her strive to receive an education that would ensure a successful future. Alhamdulillah, she was fortunate enough to go to school here and receive a high school and college education which has opened many doors for her. Mrs. Ghazawna has a bachelor's degree in Psychology from Bradley University.

Mrs. Ghazawna is married to Nashaat Ghazawna, who is an engineer in Caterpillar and has three wonderful children. Her children are students of this promising school, and she wants to continue to contribute to the efforts of helping children receive a good education. Ever since her first child was enrolled in Daarul Uloom, she has volunteered in various activities in the school and was the PTO secretary for a couple of years.

Mrs. Ghazawna is very passionate about teaching Arabic and Quran. She is fluent in Arabic as it is her first language. She also taught in Daarul Uloom Quran Academy along with her husband for four years. She taught al nooraniyah method to children and has a very well known knowledge in Tajweed. She is very excited and honored that she will be the first one to instill the love of Arabic and Quran to the children at a young age.


Jahan, Noshrat
Teacher
2022-23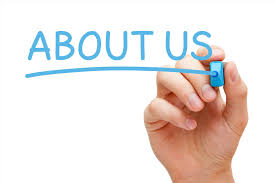 ---
jahann@dupeoria.org
3096919089
---
Miss Noshrat Jahan is a kindergarten teacher. This is her second year with Daarul Uloom. Miss Jahan has completed courses in Early Childhood Education from Illinois Central College (ICC). She is also a Department of Children and Family Services (DCFS) qualified teacher. She has earned her Master's and Bachelor's in Environmental Sciences from University of Dhaka, Bangladesh. She has worked in a Preschool at Peoria for two years and taught students of different age groups including Pre-K and Kindergarten.

Miss Jahan is mother of two young children, and both of them are students of Daarul Uloom. In her spare times, she enjoys spending time with her children, traveling with her family, and gardening.

Miss Jahan believes working with parents is the key to the success in child's learning. She enjoys working with parents and supporting her students in any possible ways.


Juma, Basma
Staff
2022-23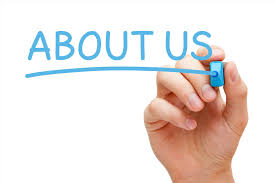 ---
jumab@dupeoria.org
3096919089
---
Mrs. Basmah Juma would like to welcome you to the 2022- 2023 school year! Mrs. Juma is the PreK-1 Arabic and Quran teacher, as well as the Arabic, Quran, and Islamic Studies teacher for PreK-2, KG, and 1st grade classes.

She came to the United States 35 years ago with her husband to provide a better future for their children. She has seven children, so she loves working with kids to help them grow and inspire them for big things in life.

Mrs. Juma completed her education at Forsyth Tech in North Carolina. She then went on to join Daarul uloom in the 2012- 2013 school year making this her tenth year at DU, Alhamdulillah. Her goal for Islamic studies is to get the students to learn and understand the basic principles of Islam. She will be updating the website weekly with what's going on in the classrooms. If you ever have any questions or concerns please don't hesitate to reach out to her as communication is the key in any child's education.


Lodhi, Shagufta
Teacher
2022-23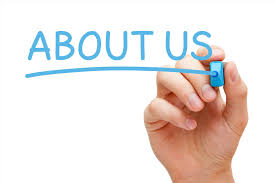 ---
lodhis@dupeoria.org
3096919089
---
Shagufta Lodhi came to live in Peoria with her husband, Majid Alikhan from Hyderabad,India. She has three children; two boys who graduated from DU high school and a girl currently enrolled in 6th grade.

She has been an active community member for over 20 years serving as a volunteer for ICP and Daarul Uloom Islamic School in different capacities.She started her teaching career as a full-time preschool teacher at DU, moving on to teach elementary and middle school Islamic Studies, Arts and Character Education. Ms.Lodhi has been one of the main organizers of DU Summer Camp for the past several years. She has a Bachelor's Degree in English Literature and History and is currently teaching high school Social Studies.

Ms. Lodhi believes that one should always share the talent one possesses to benefit our future generations. Her goal in life is to please the Creator through serving humanity and spreading beneficial knowledge. She is humbled by the efforts and many sacrifices made by the DU community members to make this school a success and is grateful to be a part of it.


Mahmood, Ayesha
Staff
2022-23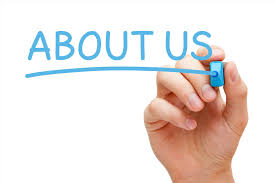 ---
mahmooda@dupeoria.org
3096919089
---
Ayesha Mahmood was born and brought up in Jeddah, Saudi Arabia, then moved to Hyderabad India for higher secular education and earned a degree in Bachelors of Commerce and Accounting. She married Shaji Siddiqui with 3 daughters and settled down in Peoria in 2011. She has always been interested in learning Islam, so she pursued her ineterest and completed a bachelors degree program in Islamic studies from Knowledge International University. Currently Pursuing a Higher Diploma from Islamic Online University and a special course in Aqeedah with Shaikh Murtuza of Saudi Arabia. In these programs she has studied all Foundations and Usools(principles) in the subject of Aqeedah, Hadith, Tafseer, Fiqh, Contemporary issues, etc.

She has been active in the Peoria Muslim community in various capacities. Has been teaching Islamic studies in Daarul Uloom since 2017. Started with elementary grade and now currently teaching Middle and High school grades since 2021 She would like to spark this interest of learning and understanding the true value of life to this community, especially the youth. She believes secular studies are very important in this dunya, however, Islamic knowledge is what will give true value to whatever we do. And in today's world of too much information and confusion, she would like to help the youth to understand not just to how to practice Islam rather Why we practice it, which will help them lay the strong foundation so they can become good leaders and help others and be successful in both this life and the next.

Although,She is very passionate about her subject and would never stop learning, she also love sports, trying new skills, traveling and meeting people from all different backgrounds and learning about new cultures.


Maloof, Alexis
Staff
2022-23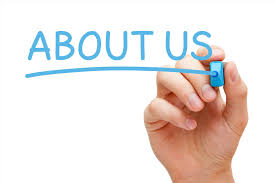 ---
maloofa@dupeoria.org
3096919089
---
Mrs. Maloof comes to DU with a Bachelor's Degree in Religious Studies and a Master's Degree in Writing, both from DePaul University. Her Master's studies concentration was in teaching writing and she has taught at Harold Washington Community College in Chicago and Illinois Central College. She also has experience running and managing writing centers at both DePaul and Illinois Central College.

She believes strongly that writing and reading are skills that can be developed and honed through practice. She is passionate about student-centered teaching and her goal is to get each student to view themselves as a writer and a reader. One of her favorite things is helping students find books they love and that are relevant to their lives. She views literacy as a lifelong skill that is crucial to success in the 21st century.

Mrs. Maloof has been teaching in DU for six years. She has a 4-year old and 8-year old boys. She is also a published writer and is committed, in her spare time, to community work and interfaith work in the Peoria area. She is the College and Career Counselor at DU.


Mansour, Zabia
Staff
2022-23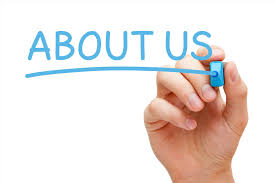 ---
mansourz@dupeoria.org
3096919089
---
Maoued, Rania
Staff
2022-23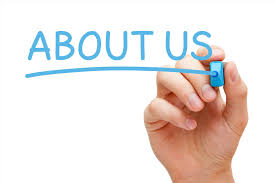 ---
maouedr@dupeoria.org
3096919089
---
Mrs. Maoued graduated in 2016 from Western Governors University with a Post-Baccalaureate degree in Elementary Education K-9, and an endorsement in middle school science. In addition, she graduated in 2008 from Oklahoma State University with a bachelor's degree of Science in Human Environmental Sciences, majoring in Human Nutrition. She also has an associate degree in Medical Technology.

Mrs. Maoued has been teaching for eleven years at Daarul Uloom Islamic School. Outside the Education field, she worked as a medical technologist for 2 years. While attending Oklahoma State University, she worked in the nutrition research lab for one semester.

Mrs. Maoued is passionate about Science and she enjoys both learning and teaching it. When it comes to teaching Science, Mrs. Maoued believes that students will best learn the subject through many hands-on activities. Also, she believes that each student has the potential to succeed and thrive when provided with an accepting and trusting environment. Each student should be treated as an individual with unique learning abilities and requirements.

Mrs. Maoued and her family joined Peoria Muslim Community late 2008. She is happily married and has three boys (who keep her on her toes). In her little free time, Mrs. Maoued likes to read about nutrition, exercise and go for walks.


Mathis, Robin
Staff
2022-23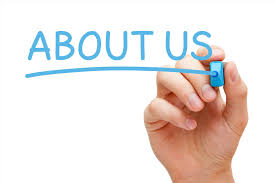 ---
mathisr@dupeoria.org
3096919089
---
Miss Robin E. Mathis came to DU after 10 years in District 150. This is her seventh year here. She graduated from Bradley University in May, 2005 with a BS in Elementary Education and a minor in science. She has taught K-5 Science, K-4 Language Arts, as well as Kindergarten and First grade. She was also a summer school teacher for several years.

Miss Mathis has two daughters, Amber and Emma. Amber is a graduate of Eureka College and is beginning her seventh year as the 1st grade teacher at DU. Emma graduated from IVC High School and watches her niece after school each day. Miss Mathis has two grandchildren, Maylee and Ben, and a third, Rhett, will be arriving 12/22.

Miss Mathis understands that the partnership between the parents and the teacher is a critical component to the child's success. She looks forward to meeting the parents and working together to give the children the best education possible.


Mizyed, Rabha
Staff
2022-23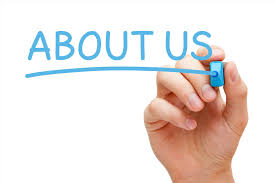 ---
mizyedr@dupeoria.org
3096919089
---
Rabha Mizyed has been a member of this community for 43 years. She joined Daarul Uloom Islamic School in the 2006-2007 school year and has been a member of the staff since, so this is her 16th year with Daarul Uloom. In addition to her assistant teacher responsibilities, Ms. Mizyed teaches Islamic study to pre-k1 students. Ms. Mizyed has so much passion and love to share with the little ones. She is very thankful for the opportunity.

Ms. Mizyed is always interested in history and she loves to bake and cook😊


Mohammed, Afzaluddin
Teacher
2022-23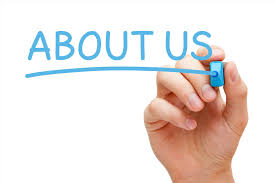 ---
mohammeda@dupeoria.org
3096919089
---
Mosaffa, Shazeda
Teacher
2022-23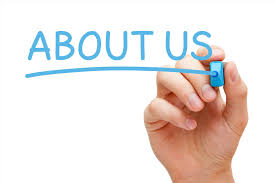 ---
shazedam@dupeoria.org
3096919089
---
Naffakh, Hiba
Staff
2022-23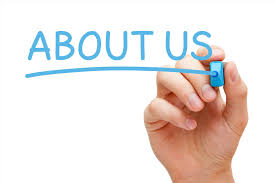 ---
naffakhh@dupeoria.org
3096919089
---
Mrs. Naffakh joined in 2008 as Daarul Uloom's Math teacher. She graduated from Bradley University in 2004 with a BS in Computer Information Systems; however, it was her love for children and teaching that led her to seek a degree in Education at Illinois Central College. Subsequently, she graduated with a master's degree in Elementary Mathematics Education at the University of Houston-Victoria in 2013. She later earned her certification through the state of Illinois.

Mrs.Naffakh has been teaching 2nd through 8th grade Math for eleven years. She has a great passion for the subject and enjoys sharing it with her students in various interactive and entertaining ways.


Rajiwate, Fehmida
Staff
2022-23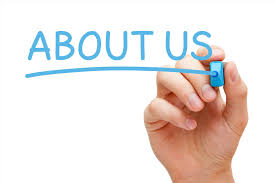 ---
rajiwatef@dupeoria.org
3096919089
---
Fehmida Rajiwate was born in Mumbai, India and has been living in Peoria for the past 26 years. She completed her Master's degree in Arts with Economics major. She is married to Arif Rajiwate.

After coming to Peoria, she took some classes related to education, culinary arts and computers to broaden her horizon. She helped her husband with his restaurant business venture and then moved on to the retail industry. She worked with Bergner's for a period of 6 years. Over these 6 years, she took on different roles: Sales Associate, Team Lead, Mentor, and assisting manager with planning and organizing. She enjoyed every moment of it!

She loves working with kids and has a passion for teaching. This is her 13th year at Daarul Uloom – 11 years teaching Pre-K1 and KG for a year. She adapts to kid's needs, helping them build a strong foundation and developing them socially and emotionally. She is looking forward to working with your kids in Pre-K1. She is grateful to Allah S W T to have presented her with this opportunity.

When she is not working, she loves to read, cook, bake, and gardening.


Ramquist, Stephanie
Staff
2022-23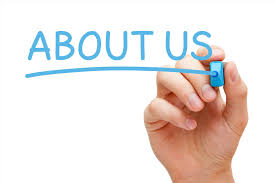 ---
ramquists@dupeoria.org
3096919089
---
Mrs. Ramquist began her working career as a tax accountant after obtaining a BS in Accountancy and an MS in Taxation from the University of Illinois, Urbana/Champaign. She practiced as a tax accountant in Northern Virginia (DC) before moving to Germany with her husband in 2007.

After moving back to the US in 2010, Stephanie worked as a teacher's aide in a bilingual Spanish-English preschool and volunteered as a GED and an English as a Second Language (ESL) tutor. She obtained an MA in Teaching English as a Second Language in 2016. Mrs. Ramquist has been happily teaching middle school English at DU ever since!

Outside of the classroom, Mrs. Ramquist enjoys reading, hiking, traveling, and spending time with family and friends. In her mind, there is little better than sharing a cup of chai and/or a cappuccino outside on the deck with her husband (Nathan) and two daughters (Elena and Annika).


Rhoades, Katherine
Staff
2022-23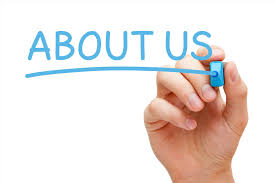 ---
rhoadesk@dupeoria.org
3096919089
---
Miss Katherine Rhoades is the fifth grade teacher. This is her sixth year with Daarul Uloom. Miss Rhoades earned her Bachelor of Science in Education degree at Illinois State University in 2015 with endorsements in Language Arts, Science, and Social Studies. She has worked with students of all ages before coming to D.U., including kindergarten, first, second, third, fourth, and sixth grade. When not teaching, she enjoys reading and traveling with her family.


Rosenje, Saheed
Staff
2022-23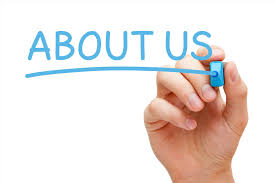 ---
rosenjes@dupeoria.org
3096919089
---
Mr. Rosenje is a high school math teacher. This is his fourth year with Daarul Uloom Islamic School. Mr. Rosenje earned his Bachelor of Science in Electrical Engineering degree at University of Illinois. He has worked with freshmen, sophomores, juniors, and seniors. He has thought a variety of math classes including but not limited to Algebra 1, Algebra 2, Geometry, and Pre-Calculus. When not teaching, Mr. Rosenje enjoys study Islam, spending time with family, traveling, and playing sports.


Sassi, Soukaina
Staff
2022-23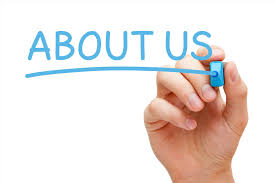 ---
sassis@dupeoria.org
3096919089
---
Mrs. Soukaina Sassi is Daarul Uloom elementary, middle and high school Arabic and Quran teacher for the 2019 -2020 school year. She joined Daarul Uloom in 2009 as a Quran and Arabic teacher.

Mrs. Sassi holds a bachelor's degree in law from Tunis law and political sciences University. She worked as Human resources manager in Tunisia health ministry from 9 years. She has a Qur'an Ijazah for beginners from Chicago. She will start soon working on her second level Ijazah In Sha' Allah. Last year she joined Brighter Horizon Academy in Dallas /Texas as Arabic, Qur'an and Islamic Studies teacher for first and fifth grades. She has 10+ years of education experience and attended many conferences in Chicago on education and Islamic Studies. She is also a full time teacher at Daarul Uloom Quran Academy since 2012.

Her main goal at DU is to help her community raise righteous kids by: *Implementing Islamic manners in future generations. *Helping the students learn and grow spiritually. *Teaching each student how to read and memorize Qur'an with perfect Recitation and Tajweed.


Serir, Samia
Teacher
2022-23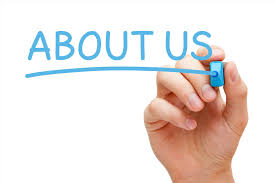 ---
serirs@dupeoria.org
3096919089
---
Mrs. Samia Serir is the 8th and 9th grade math teacher at Daarul Uloom. She was born and raised in Algeria and graduated with a Masters degree in Physics from the Abu Bakr BelKaid University. There she then taught highschool math and physics for three years in Algeria.

After she got married she moved to America & Alhamdulillah is now a mother of 5 lovely kids that last year joined Daarul Uloom. This is her first year teaching at this school but has experience as a sub last year.

Samia Bouazza is also a Quran teacher at IFP Sunday School. She enjoys helping & volunteering around the community.

Besides teaching Mrs. Serir loves to crochet, paint, and enjoy time with family and friends. She also believes that communication and practice are the keys to success.


Shahzad, Iqra
Teacher
2022-23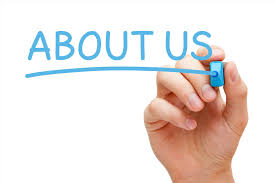 ---
shahzadi@dupeoria.org
3096919089
---
Mrs.Iqra Shahzad is the Prek2 teacher. She was born and raised in Chicago and went to Islamic school there. She has completed a Bachelor's degree in islamic sciences from DU New York and is trained district 69 teacher for early childhood students.This is Mrs.Shahzad's 3rd year teaching early childhood students and 1st year at DU Peoria.

Mrs. Shahzad believes we should uphold our muslim identity and embed in children from young age though character and morals. She is very passionate about teaching younger children and making sure they succeed in growth as well as academics.

Mrs.Shahzad moved to Peoria in December of 2017 with her husband and one lovely son who is a student at DU Peoria. In her free time, she loves to travel with her family , cook and do new crafts using her cricut machine.


Stangle, Laura
Teacher
2022-23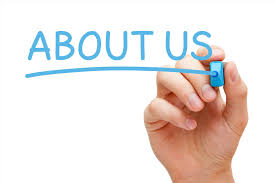 ---
stanglel@dupeoria.org
3096919089
---
Mrs. Laura Stangle is thrilled to be teaching fourth grade again at Daarul Uloom. This is her 7th year teaching at this school.

She earned a Bachelor of Science degree in Psychology from Eastern Illinois University and later continued her education by earning an Elementary Education Certificate from Eureka College. She has middle school endorsements in Language Arts and Social Studies. She has also participated in professional development through Quincy University's "Teaching with Primary Resources" program which is sponsored by the Library of Congress. This past year she was also an instructor with Quincy University's program.


Syed, Jabeena
Teacher
2022-23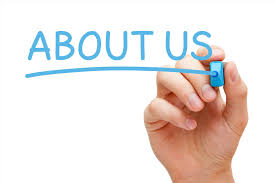 ---
syedj@dupeoria.org
3096919089
---
Mrs. Jabeena Syed has been in Peoria since 2005. She has completed her Bachelor's in Commerce with specialization in Computer Science from Nagarjuna University, Guntur, India. Allhumdullilah, she has four kids who are in Daarul Uloom.

She started her career in 2016 as a Customer Support and served different clients like Turbo Tax, Comcast, Walgreens, and Mdlive. In her free time, she likes to volunteer. She has been volunteering as a Quran Teacher in Friday Hafs for three years. She has been helping Daarul Uloom as a substitute teacher and as an after school care teacher from Oct 2021, and from Feb 2022 she is with Daarul Uloom as Prek-2 Assistant Teacher.


Vargas, Maria
Staff
2022-23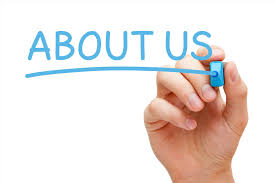 Yoeu, Rammagy
Teacher
2022-23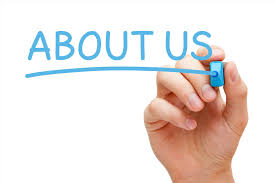 ---
yoeur@dupeoria.org
3096919089
---